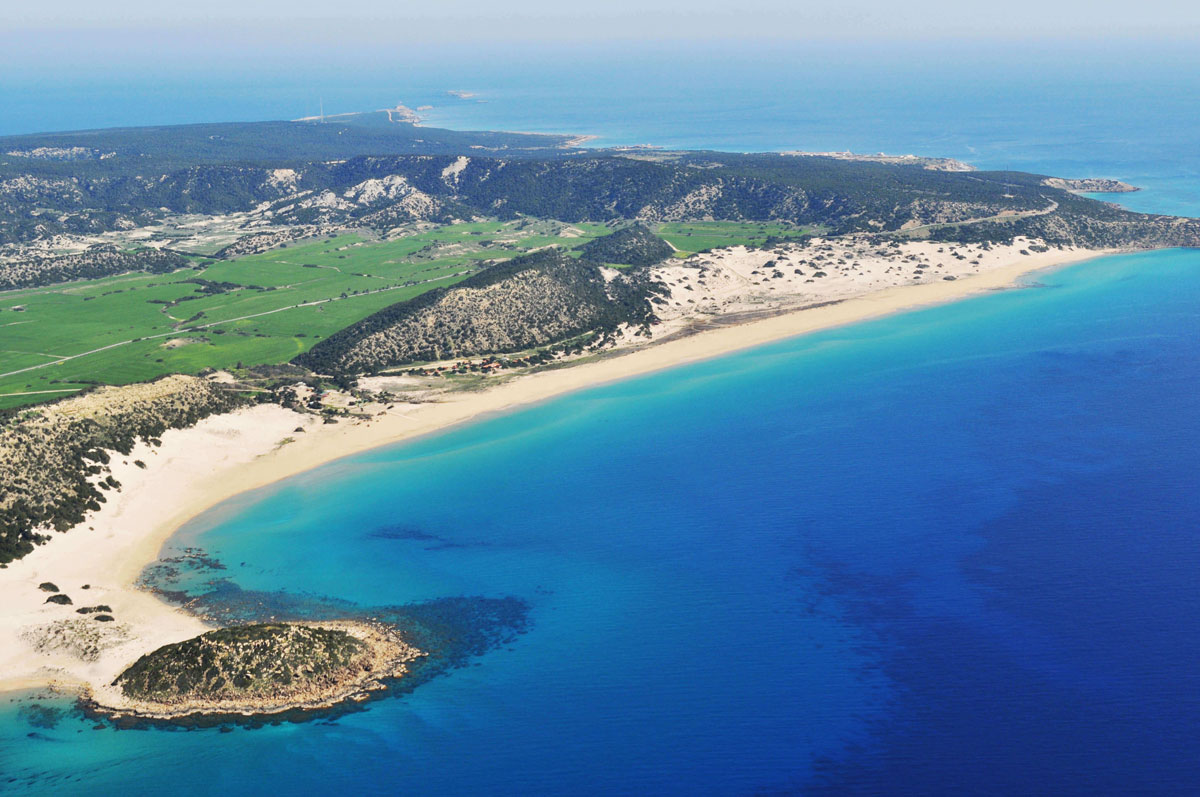 This part of the Island is on the pan-handle of the country, and takes a while to reach from the more developed areas of Kyrenia, but your efforts will be rewarded. Not only does the journey to Karpaz take you through stunning mountain passes, and areas that seem so unspoilt it's as though time has stood still – you might even have to stop to give way to a herd of goats or two and may cross the path of the region's famous wild donkeys.
Once you reach the Karpaz Peninsula you are rewarded by traditional Cypriot villages, a plethora of ancient ruins including the Apostolos Andreas Monastery, originally built in the 10th Century and currently undergoing major restoration and considered a holy place by both Turks and Greeks. There is also Kantaras Castle, Karpasia and the Avias Trias Basilica to visit. Or you can simply take advantage of the 46 sandy beaches on the Peninsula, and wait for one of the most breath-taking sunsets you will ever see, while you dine on local fish and vegetables and taste the locally grown figs and olives.
If a mountain pass drive isn't your taste, you can take a boat trip from Kyrenia and see the stunning and dramatic coastline the island has to offer, and on the way, stop for a quick swim in the clear, warm, salty waters that lovingly lap the island before enjoying an on-board lunch that boasts all the best taste sensations that Turkish Cypriot cuisine has to offer.