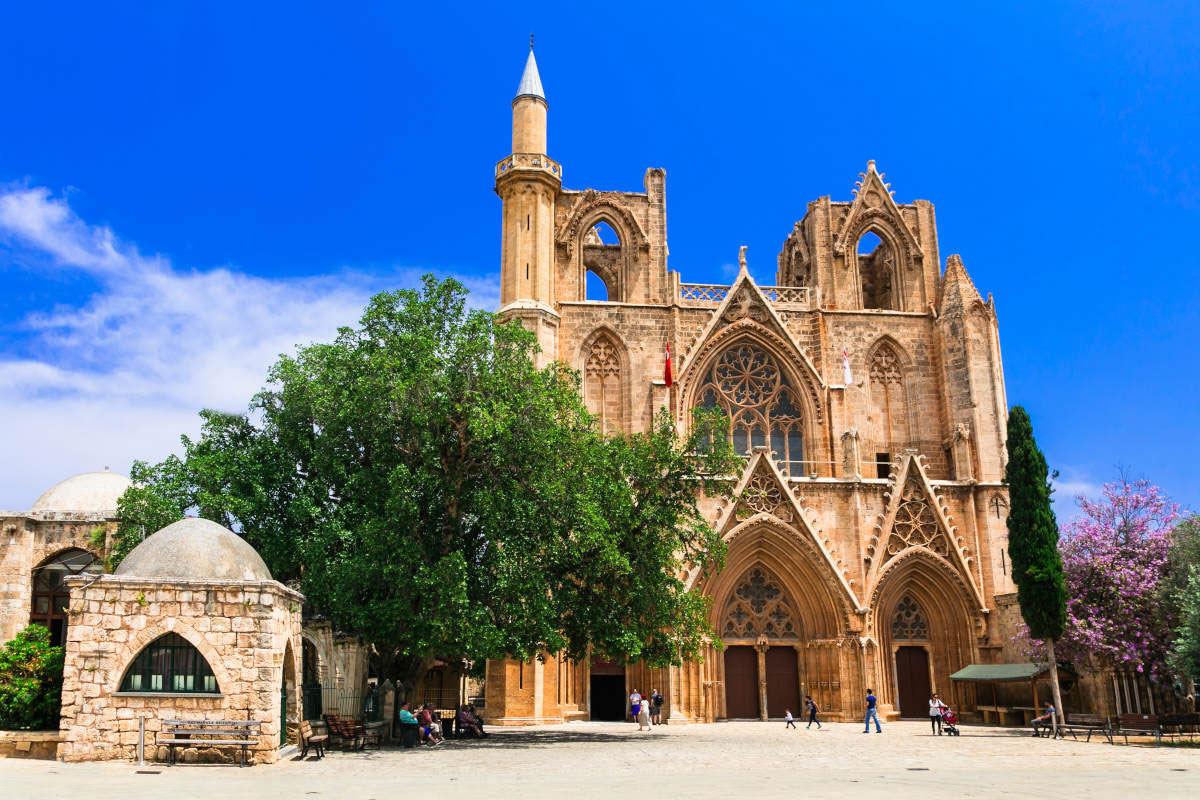 This harbour town on the east coast of the Island boasts the deepest harbour in the country. Until very recently the harbour was a major port city, trading with Genoa, Venice and merchants from the silk road. The city was founded after the destruction of Salamis in 270BC, and was run by the various occupying forces of the Island including the Venetians, Ottomans and latterly the British. All of these recognised the strategic position of the town and the value of its unique fortifications. Their legacy is a host of historical buildings such as the Othello Castle, the Palazzo del Provveditore, the Namik Kemal Dungeon and the Twin Churches of the Templars. But don't think Famagusta is just history – there is a plethora of gift shops, where you can buy locally made produce, especially the lace which is unique to the region and our sources tell us that this is the place to buy the best baklava on the island.
There is every kind of restaurant, selling the fresh fish, meat and fruit which are staples on the Island, so make a day trip to this historic town and stock up on your souvenirs and memories.
These are just some of our favourite highlights of the island, but with so much history you may find some others of your own. Let us know of the treasures you find in our little piece of heaven and we can add them to our list.