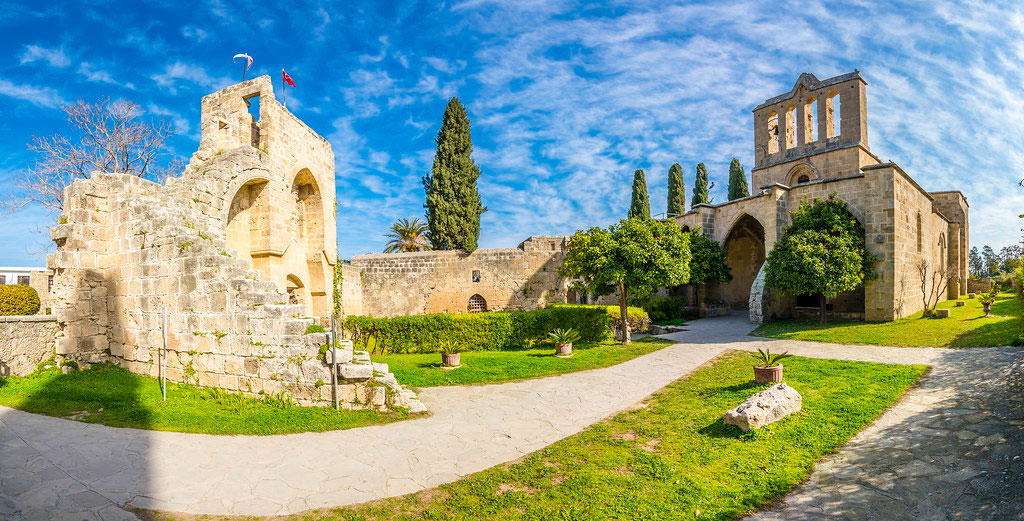 This little village about four miles from Kyrenia centre offers unique craft shops, pebbled streets, authentic Cypriot restaurants and magnificent views of Kyrenia itself. The village was also the home of Lawrence Durrell and is included in his book Bitter Lemons, it is also where you can find his Tree of Idleness – although be warned that two places now claim to have the original location.
We'll let you decide which is the authentic one, after you've explored the village as you sit the top of the Tree of Idleness restaurant, drinking Turkish coffee and sampling the local brandy as you gaze down on the peaceful splendour that is Bellapais Abbey (which in French means "Abbey of Peace). Originally built in the 13th Century by Monks fleeing Jerusalem, it later came under the control of the Venetians and then the Ottomans who gave it to the Greek Orthodox Church.
Today the remnants of this beautifully constructed building are home to a café, and in early summer the venue for a spectacular music festival. If the view of the Abbey isn't enough for you, raise your eyes a little further for an astounding view of Kyrenia harbour and the clear, blue Mediterranean.